4th Ranked Honorable Mention at Chapter CHC!
by Brenda | March 13, 2015
McKenzie was invited to participate in her 2nd South King County Chapter Honors Competition, and received 4th Ranked Honorable Mention for a second year in a row!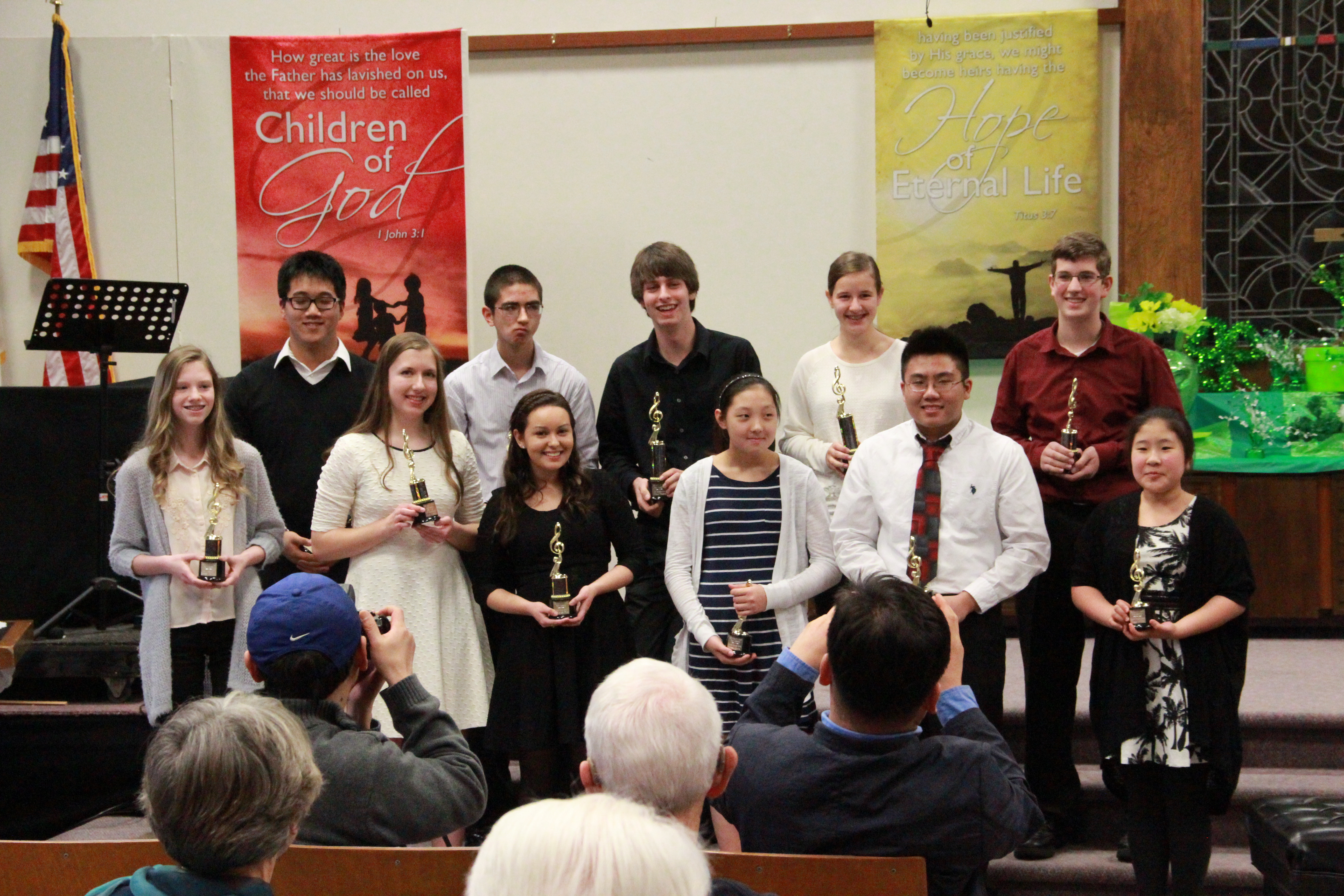 The winners played in the Chapter Recital, and received trophies for their hard work.
She played Prole do Bebe No. 1, Branquinha by Heitor Villa-Lobos
. Visit her
Media page
to watch this video and others.
She also made the Liberty Singers and Journalism team at school, so it's been a great March!